3 Crucial Lessons That Your Coaching Certification Forgot To Teach You.
You know a lot about training and nutrition. But how do you foster high quality sources of motivation, support a healthy relationship with food and help clients overcome setbacks?
In this free mini-course, you will learn how to:
Establish intrinsic motivation for change
Develop self-compassion in the face of setbacks
Guide clients towards a healthy relationship with food and positive body image
Guide your clients towards sustained well-being and become a sought-after coach who changes lives.
GET FREE TRAINING
When you sign up, you'll be automatically added to the Body Image Fundamentals waitlist so you'll get first access when enrolment opens!
What you'll learn inside...
Foundations of
Flourishing
Transformative coaching is not just about achieving visible results; it's about empowering your clients to 
flourish over the long term
. 
Foundations of Flourishing will prepare you to support your clients relationship with themselves and their bodies so they can go beyond surface level changes and achieve long term results.
It's a stepping stone to Body Image Fundamentals, an 8 week training program designed to equip value-driven health and fitness coaches with a framework for coaching clients to a healthier body image and relationship with food.
With Foundations of Flourishing, you can get your clients off to a better start right away!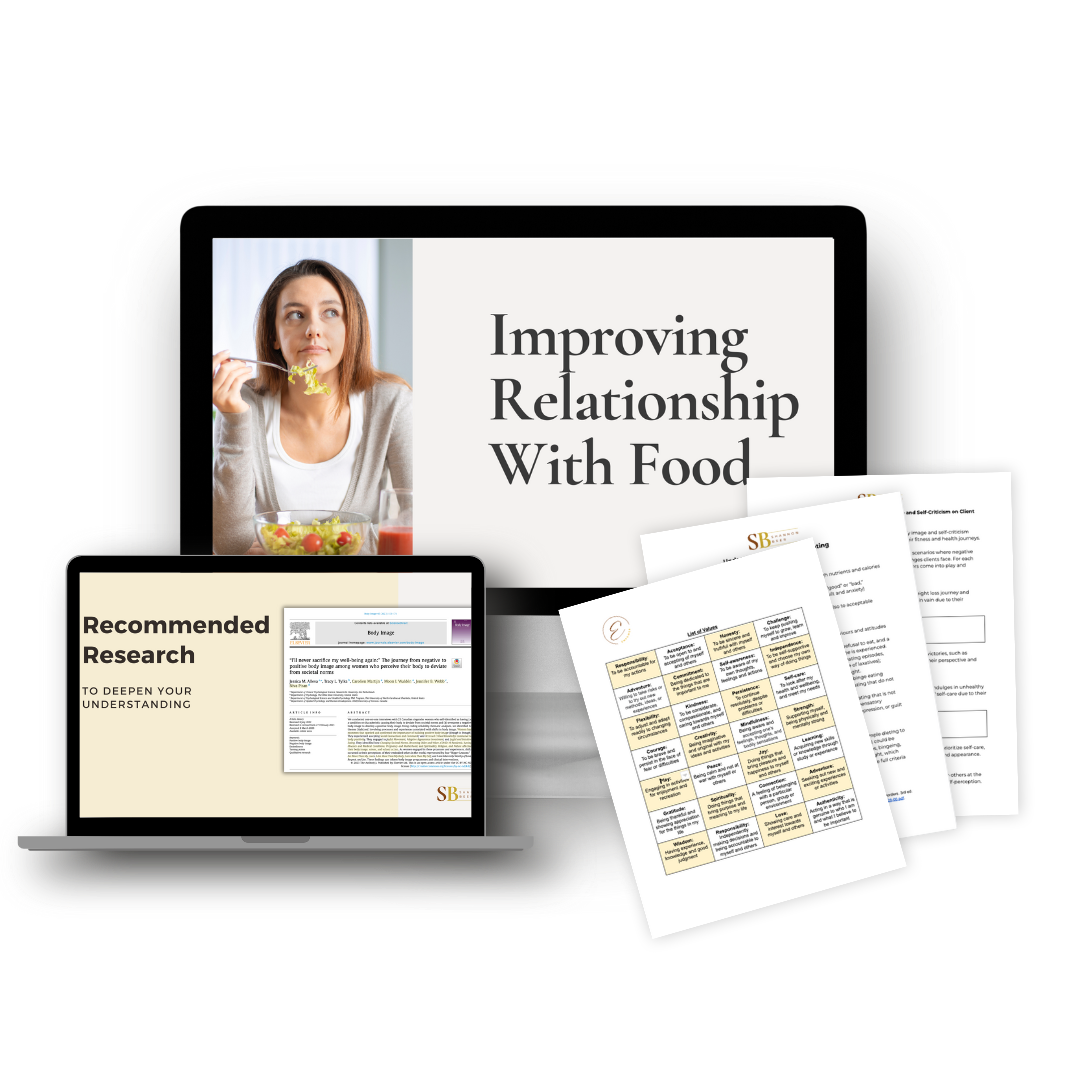 Achieve lasting transformations beyond just the physical, confidently guide clients through their biggest challenges, and set your clients up for long term success.
GET FREE LESSONS
Your 3 Foundational Trainings
LESSON #1: SUCCESSFUL CLIENTS HAVE INTERNAL MOTIVES
LESSON #2: SUCCESSFUL CLIENTS HAVE A GOOD RELATIONSHIP WITH FOOD
LESSON #3: SUCCESSFUL CLIENTS CAN RECOVER FROM SETBACKS
Set Your Clients Up For Long Term, Meaningful Results
Attempting behaviour change from a negative place is not sustainable, or effective.
Get your clients to a solid start by laying the Foundations of Flourishing.
Body Image Fundamentals is For Coaches Who Are:
Confident in their training and nutrition knowledge but unsure of how to help improve a client's relationship with themselves.
Find it challenging to help clients when they've come for fat loss but need to do the deeper body image work.
May have already done some personal work on body image, but understand that it takes more than that to guide your clients effectively, and you don't want them to struggle too.
Want to be a coach who actually helps clients to genuinely improve their quality of life and needs a clear structure and framework for improving clients' relationship with food and their body image. 
Go beyond surface level results and change your clients' lives.
Submit your email below to get the free course!