You Are A Coach That Is Dedicated To Their Development
You want to be the best at what you do. When a client struggles, you go out of your way to figure out how to help. You're curious about behaviour change and want to know everything there is to know about helping clients get results. You are values-driven and want to be a part of the fitness industry that helps, not harms.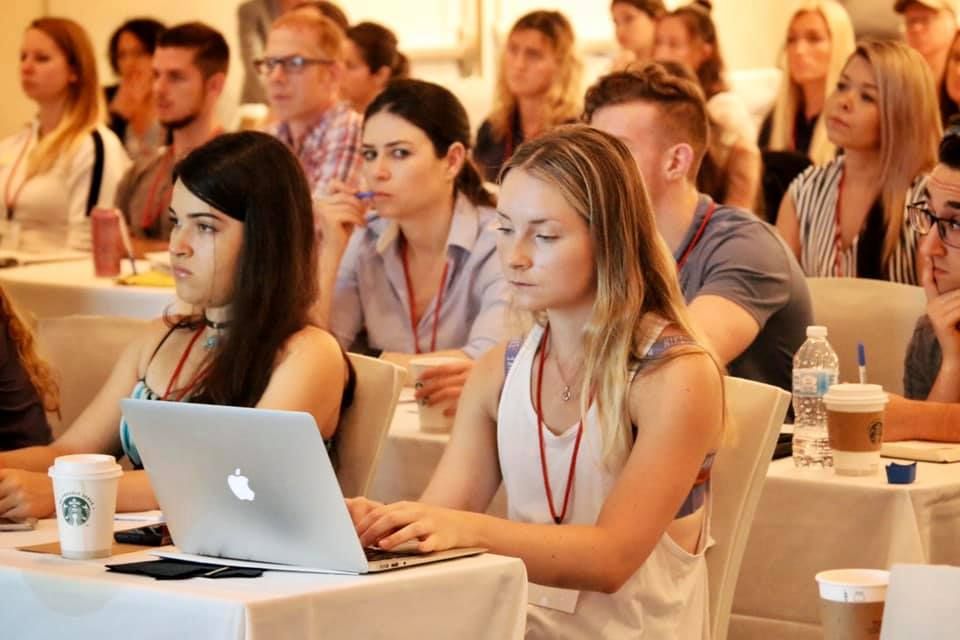 You've taken all the courses... It's time for
group supervision
Up until this point, much of your learning has occurred didactically. Lectures, books, online courses... That's how we develop theoretical knowledge.

But to turn knowledge into impact, you need live supervision which supports, directs and guides you towards sharpening your skills and adapting your style to the meet the needs of your clients.
Rather than relying on vague principles from an online lecture, you'll get immediate feedback on real-world coaching dilemmas.
To cope with the challenges of running your own coaching business, you'll also learn how to manage your emotions and practice better self-care.
One of the best things I ever did for myself and my coaching business.
Every single call I learned way more than I even thought I would, and things I could take away and immediately apply in my coaching. I have a much deeper understanding of how better support my clients in the ways they need.
- Alice, nutrition coach
When you enrol, you will receive:
📅 Two 90 minute group calls each month
❓Hot seat time to get your specific questions addressed
🎙️ Replay access
👥 Ongoing community Support
Develop Your Skills
Critically reflect on the use of a range of evidence-based psychological skills, techniques and strategies of relevance to coaching.
Commit To Personal Growth
Challenge yourself and overcome your own struggles with body image, nutrition, compassion and coaching frustrations.
Make A Real Difference
Learn how to turn information into actual client transformation by working through barriers to application using specific client scenarios.
Working with Shannon as my mentor has completely transformed the way I help my clients.
... resulting in a much greater impact on their success as well as my confidence as a health coach. The quality of knowledge that Shannon shares in every one of our sessions has been pivotal in the growth and success of my coaching business and I cannot thank her enough for her expertise in helping me navigate the gray area inside the health and wellness industry.
- Maya, nutrition coach
You Are In Charge Of Your Development
To allow for as much flexibility as possible, the coaching supervision sessions will have an 'open' agenda. This means that the content is tailored specifically to your needs.
We talk about client transformations...
But what about our own?
This experience was nothing short of incredible.
Shannon has armed me with not only the knowledge, but tools I can use, which has given me great confidence and results with clients' mindset. It's been a game changer for me, and the feedback has been humbling.
- Roger, nutrition coach
What if I can't make it live?
Can I ask personal questions?
Join The Evolve Waitlist
Fill out the details below and you'll be the first one to be notified when enrollment opens up.